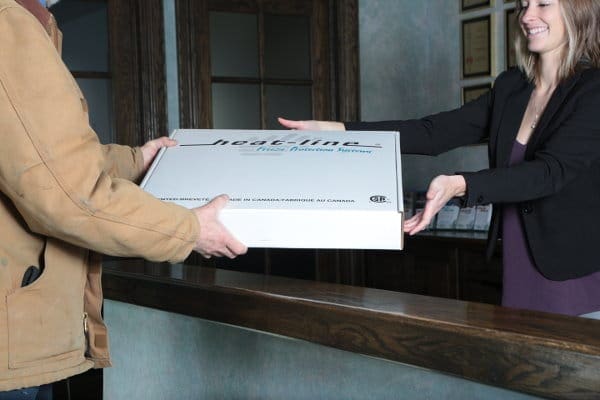 Heat-Line has manufactured quality products and provided excellent application assistance in the freeze protection industry since 1988.
When you call Heat-Line, a friendly staff member will always do their very best to personally answer your call instead of an automated phone system. Automated message systems are strictly employed when there are high call volumes or after normal business hours.
You will never find a Heat-Line technician trying to sell you a product you do not require. Heat-Line believes that informing potential customers with the information they require to understand how to resolve their freeze protection problem will lead to the purchase. When the customer understands the product and application, only then, will they feel comfortable purchasing the right product for the job.
Heat-Line customers expect good service and deserve to have it. Heat-Line believes that professional and knowledgeable application expertise is one of the most important aspects of the business. Obtaining the correct product for the application is essential. Heat-Line always provides support to anyone who has purchased a system and has further questions after the sale. At Heat-Line, every customer is treated equal and is important to us regardless of the product they purchase.
Heat-Line maintains inventories to ship orders as quickly as possible. Stocked items typically ship within 24 hours and non-stock items including custom units usually ship within 3 days. Shipping times for large quantity/bulk orders are typically within 1 week. The only exception to these times would be orders placed during peak season (September to December). In this season, lead times will be quoted at the time of order and strictly adhered to.
Freight
All products are shipped FOB (Freight On Board) Heat-Line – Algonquin Highlands - Central Ontario CANADA
Heat-Line sources the best service and rates to ship your package. Couriers most commonly used are Purolator and FedEx. We negotiate great deals with our freight carriers and we do not add handling charges.