Over the years we are often asked about the electrical requirements for Heat-Line self-regulating heating cable systems and self regulating cables. Our founder and master...
 Retro-Line is an in pipe heating cable system used to keep pipes from freezing. It is easily installed inside existing water pipes without the...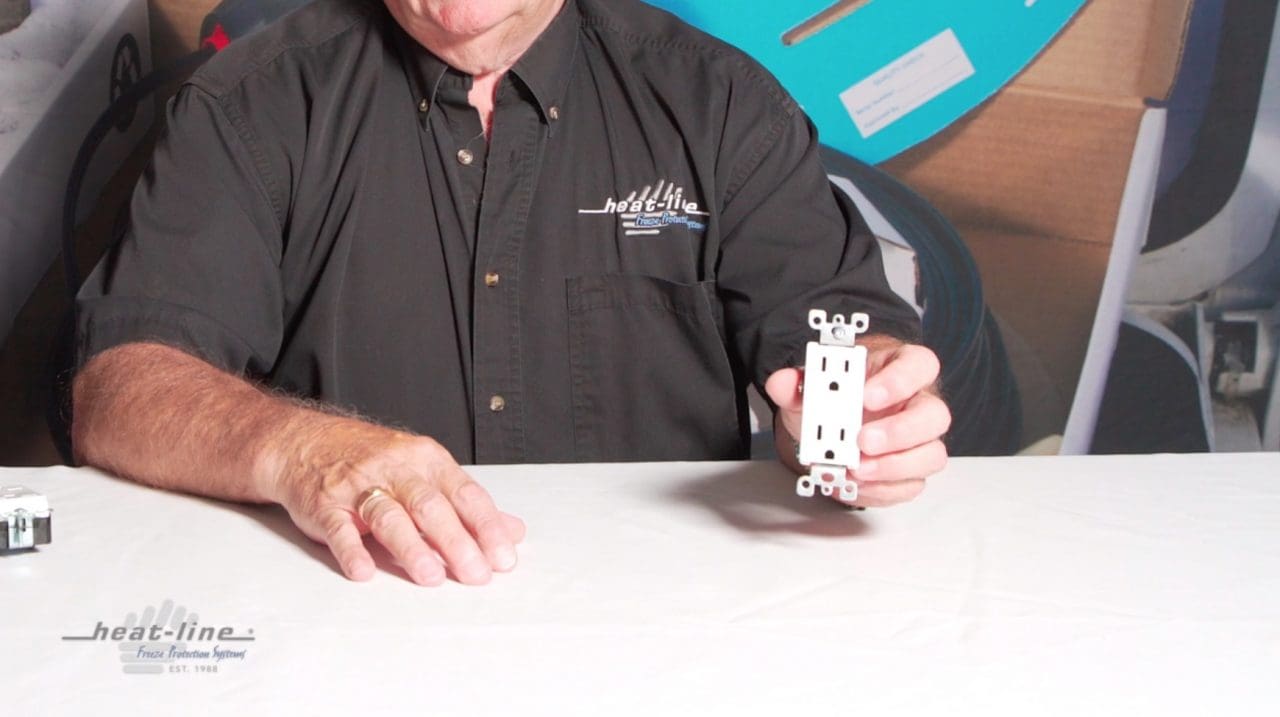 Heat-Line self-regulating freeze protection systems are supplied with a job-ready plug-end. Customers often ask what Heat-Line systems plug into. In this video, we explain...
 Paladin for Roof is a self-regulating roof heating cable that can be used for efficient and reliable roof and gutter de-icing. Roof edge ice...
Retro-FM is an internal self-regulating heating cable system designed to provide internal freeze protection for existing, problematic, pressurized sewage and grey water force mains...
The Retro-Line self-regulating in-pipe heating cable system is supplied in a predetermined length with all necessary components for a complete job-ready system. An essential part...
Heat-Line offers many exceptional self-regulating heating cable systems designed for a variety of freeze protection applications. The Paladin system is one of the more versatile...
It is important to give your downspouts and other drains the attention they deserve to ensure they do not freeze, resulting in costly water damage....
Installing a suction and or jet pump in a building with a downward foot valve located in a lake, river, and or other body of...
A frozen septic drain line is a real problem for many rural and residential residences in cold climates where ample ground coverage is not abundant...